Family Law Solicitors Limerick
Most people are able to maintain a good relationship with their children and other members of their family. After all, they are the most important part of their life. However, there are times when relationships may deteriorate and you find that life becomes more challenging than you have ever experienced before. Mary Murphy, the most sought after family law solicitor in Limerick, is here to help you when family relationships become strained and everyone starts to suffer. She will find an amicable solution which will put your life back on track.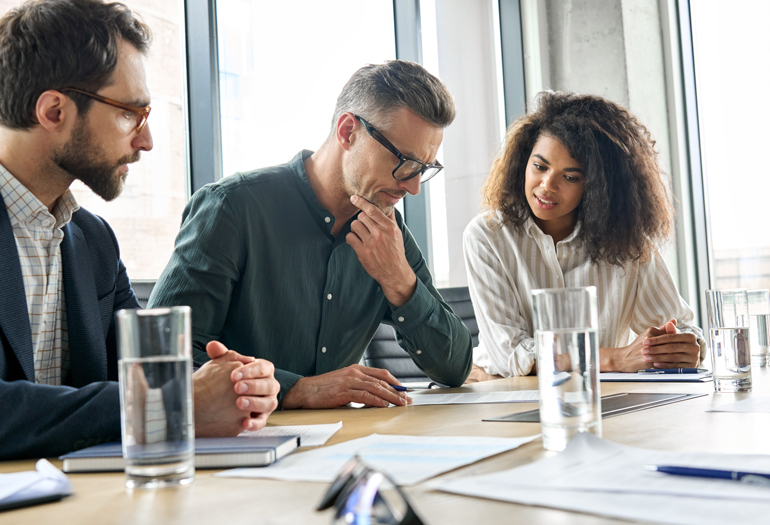 Family law guide for Limerick
Mary Murphy knows family law well but after more than thirty years working with clients she also has a deep insight into how families work. In order to resolve a family matter this insight is important because it means the right action is taken in the first place when something in a family is not quite right. Relationship break ups can be the most stressful for all members of a family, but Mary Murphy knows exactly what to do without adding to the already painful time a family may be going through. She will listen carefully and if legal action is required to solve an issue she will take the appropriate action. However, the preferred way of solving any family issue is for all parties to get together to discuss the matter of concern and solve it without the need for intervention from a solicitor.
Family law services
Mary Murphy handles all family matters that are related to family law, so if you aren't sure what to do next, contact her before the matter gets out of hand. There are many features of family law depending on your circumstances. You can read the information below in order to get a feel of what family law is all about.
Mediation is one solution
It's commonplace to try and solve family law issues through mediation, as there are no legal obligations involved. If you think an amicable decision can be made about your family breakdown its worth discussing the option of mediation with Mary Murphy before taking the matter up in court. Going to court will solve the conflict, but it may still leave a bitter taste in the mouths of those affected.  It's simpler if each of the parties makes arrangements to see Mary Murphy separately and then mediation can begin.
Separation agreements and divorce applications
If your marriage has broken up and you are unlikely to resume it in the near future, and you are not ready to face the reality in court, it might be in your interest to draw up a separation agreement. This involves compiling a document which outlines what your rights and obligations are when living apart, such as your access to your children and how your property and finances are to be divided.  If you've been living apart for four years out of the last five, it might seem better to end the separation agreement and go for a divorce.
Guardianship of a child
The biggest problem with a marriage breakdown is what to do with the children. The best interests of the child take priority when it comes to guardianship and custody. This involves determining who the child will live with and what rights the other parent has to visit the child. Mary Murphy can help resolve any disputes that may result over care of the child and rights of access by parents.
Other features of family law
Whether you have nullified your marriage completely, or you have been granted support payments which haven't been paid, Mary Murphy can help you take legal action so that you can get any money you are owed. If you live in Limerick, just call in and possible courses of action will be discussed with you, putting you back into action far quicker than you ever may have thought.
You can count on Mary Murphy
Mary Murphy, the preferred Limerick family law solicitor, advises all her clients to remain calm and collected in times of family conflict. This allows more focus on the real problem, rather than letting emotions run too high and feeling you are no longer in control. You can't turn your back on emotions, but resolving your problem may be more difficult when verbal discussions become too heated and you find you are no closer to solving the problem that causes the emotion. Mary Murphy knows how you feel and is sensitive to your needs. She wants you to get on with your life as soon as possible, so that means contacting her as soon as you can to discuss all possible legal options.
Ready to Get Free Consultation For Cases
We are here to assist. Contact us by phone, email or via our Social Media channels.