Employment Law Solicitors Limerick
Fortunately, we live in a civilised society, which means both employees and employers have rights and obligations in the workplace. However, in order for this relationship to remain amicable, legal contracts are drawn up so that a suitable atmosphere is maintained in the working environment. Mary Murphy is a well established Limerick based employment law solicitor who helps to create and maintain a professional atmosphere for workers and employers alike. There are times when legal action needs to be taken so that a dispute can be resolved. When work relations have broken down, Mary Murphy can help both employees and employers resolve the problem through legal action.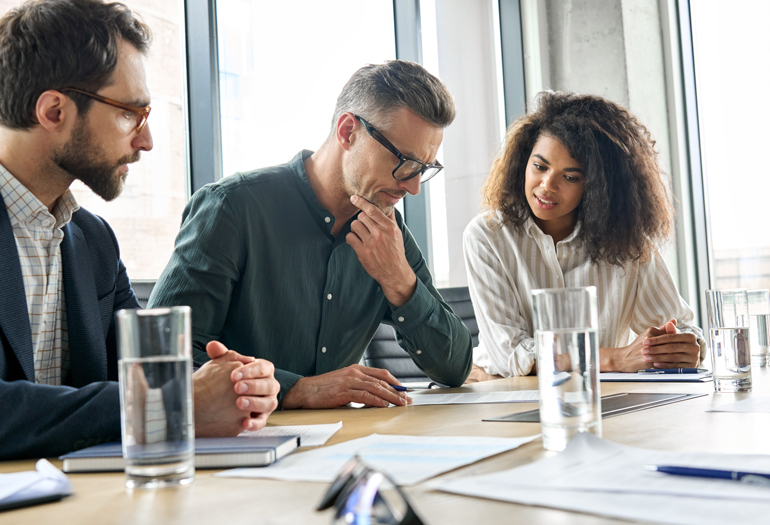 What employers need to know
All employers are responsible for following legal requirements in relation to the operation of their business, especially in relation to their employees. Both small and larger businesses need to ensure their employees know where they stand when it comes to their obligations as employees. In order to avoid unnecessary provocations, employers should clearly emphasise what they expect from their employees. This may involve drawing up an employment contract in a language that is clear and not ambiguous. Problems sometimes arise despite a legal contract being in place. This is when Mary Murphy can step in and help you solve any problems.
Employment contracts
The work contract is the simplest employment contract set up between an employer and an employee. If there is any breach of the contract by either party it may take a solicitor to negotiate a solution.
Unfair dismissal of an employee
If an employee feels he or she has been dismissed unfairly, in order for the employer to win the case it has to be proven that the dismissal wasn't unfair. To avoid being confronted by an employee it's important the employer makes its disciplinary and dismissal policies clear so no misunderstanding can occur.
Making an employee redundant
No employer can simply make an employee redundant. Apart from following the required criteria, it has to be able to prove beyond any doubt that the job is no longer required.
Bullying and harassment in the workplace
Even if, as an employer, you have contracts with employees outlining the requirements of the job, there are times when employees feel overwhelmed because they believe they are the subject of bullying, or even at times sexual harassment. If you have been accused of any form of mistreatment by your employees you shouldn't hesitate but contact Mary Murphy who will help sort out the problem so that all parties are happy with the result.
Ready to Get Free Consultation For Cases
We are here to assist. Contact us by phone, email or via our Social Media channels.