Property Law Solicitors Limerick
The property market is constantly on the move in Limerick as people buy and sell both residential properties and commercial properties. If you want to buy or sell a property in Limerick and you find the task somewhat daunting, you can call on Mary Murphy, who has had more than 30 years experience as a property solicitor in Limerick.
She is familiar with all aspects of the current property market and will help you overcome any problems you may have whether you are buying or selling property. You may be joining the property market for the first time or maybe you are buying a commercial property to expand your business.  There are always regulations you may not know and need explained to you before you go ahead with a deal.
Mary Murphy is eager to guide you through this sometimes complex process. She is always happy to see you satisfied when you finally clinch a deal and become the new owner of a property you have been dreaming about.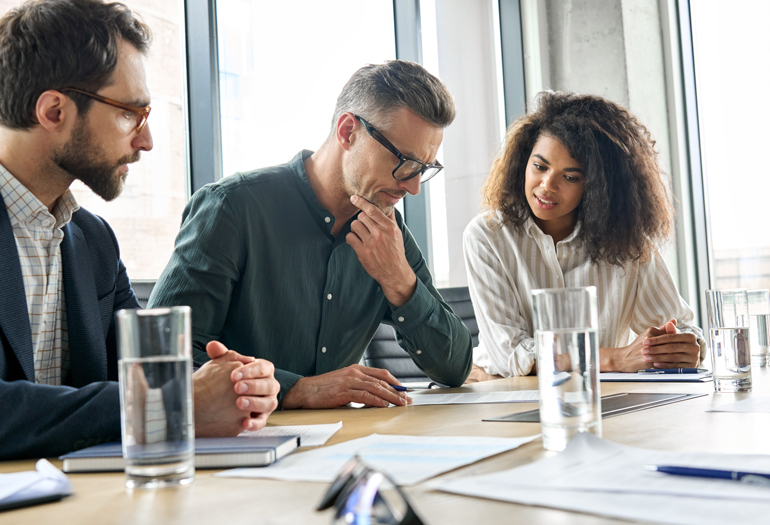 What you need to know when buying property in Limerick
When you begin your property search you will probably have a good idea of what you are after. If you are planning to move to Limerick because you have been offered a job there, you will be eyeing up residential property. Your next thought will be whether you are seeing this property as an investment, or just somewhere to live. This may partly depend on who is likely to be living in your new property and whether it's short or long term.
You will need to decide how many bedrooms and bathrooms your preferred property must have and if it is to be a house or apartment. You may also be thinking whether you want to be a city dweller, or country living is your preference. You are spoilt for choice in Limerick. However, there are several other questions you may wish to consider such as:
do you want a garden?

is there any public transport nearby?

is there space to add an extension to the property at a later date?
You are the one who will make the decision but Mary Murphy can help with the paperwork.
How much money do you have to spend?
There are a number of expenses to consider when buying a property, as well as the purchase price. Mary Murphy can take care of the legal side of your property purchase and charges a small fee to do the paperwork. You will also most likely be buying through a real estate agent which attracts a fee as well.
Unless you are lucky enough to have the cash to pay for the property outright you will have to bear the burden of paying off a loan. This means you will have to calculate how much out of your salary you are able to afford to pay back the loan. You may have some other repayments you are making, such as for a car. Once you have made the decision to buy you will have registration fees and stamp duty to pay and a valuation fee for the mortgage. Mary Murphy, the preferred Limerick property solicitor, can guide you through the property purchasing process one bit at a time.
The process of buying a property
If you have decided on a property, a booking deposit will be required. You can only get out of this if your loan application isn't approved. Mary Murphy can check carefully the title documents of your property to ensure they are in order. She can also go over the purchase contract as well. When the final agreement for the property sale is confirmed, the mortgage document will need a stamp. The deeds will also need to be sent away to be registered. They are then sent on to your lender. Mary Murphy helps to ensure the property purchase runs smoothly.
How your mortgage works
Your main focus will be obtaining approval for your mortgage. Once this has taken place the purchase will be completed and you will see normal life returning. However, at a later date you may realise the mortgage you have isn't the best available. You can change your mortgage provider and this is referred to as "remortgaging."
What you need to know about remortgaging property
Getting a mortgage for the first time is often daunting, but rewarding as well. You don't need to stick with the same mortgage deal forever. Mary Murphy can help you remortgage when it is likely to benefit you.
There are several situations when you may consider remortgaging
The expiry date of your current deal isn't far off and you discover that you will now be paying the same variable rates as everyone else. This is the time to look around for a better deal and once you think you have found one call Mary Murphy who will use her experience to skilfully assess whether it's right for you.

You expect your interest rates to rise. If you hear that your banks interest rates are about to increase you can look around for a better deal.

Your home's value has risen. The property market in Ireland is constantly changing and if your home is in an area where there is high demand for property your property's value may have risen dramatically. This is the time to switch mortgage providers. Because your property has changed in value you may be in what's called a lower 'loan to value band' which means you can get a much lower rate. Mary Murphy can help you with the sometimes complicated calculation.

You'd prefer a more flexible mortgage deal. Mortgages tend to be a noose around your neck if you aren't careful. You may be getting to the point that life with a mortgage isn't that much fun after all and you want a rest from it for a bit as you wish to tour the world, study for a higher degree or just have more cash available to spend at the end of each week. Many mortgages are likely to be quite strict about reducing your payments, let alone allow just a short spell of non payment.  You just have to keep a good lookout for on any deals and let Mary Murphy know what you are up to so she can give you some advice along the way.
When to sell a property
The property market is rarely static and any changes to the economy can spell disaster. Selling your property may seem like a sensible idea but you should check the buying trends in at least two real estate outlets in Limerick first.  You may ask also if you can get a 'no obligation' valuation.  You can also take a look in your neighbourhood and to see what other residents are up to. By doing this you will have a greater understanding of trends. You can also check Limerick's real estate listings on their shop fronts to see what the current asking prices are. At this point you should contact Mary Murphy, an experienced and astute property law solicitor and best family law solicitors Limerick, to see what she thinks and whether it's a good time to sell.
Ready to Get Free Consultation For Cases
We are here to assist. Contact us by phone, email or via our Social Media channels.