Claims for Injuries at Work
If you were unfortunate to have an accident while at work and you were injured you may be entitled to personal injury compensation to ease the financial burden caused by the injury.  It's never easy pursuing a personal injury claim, so in order to make yourself feel more at ease you should contact Mary Murphy, Limerick's preferred personal injury solicitor. She can guide you through the process of getting a personal injury settlement that you are entitled to receive.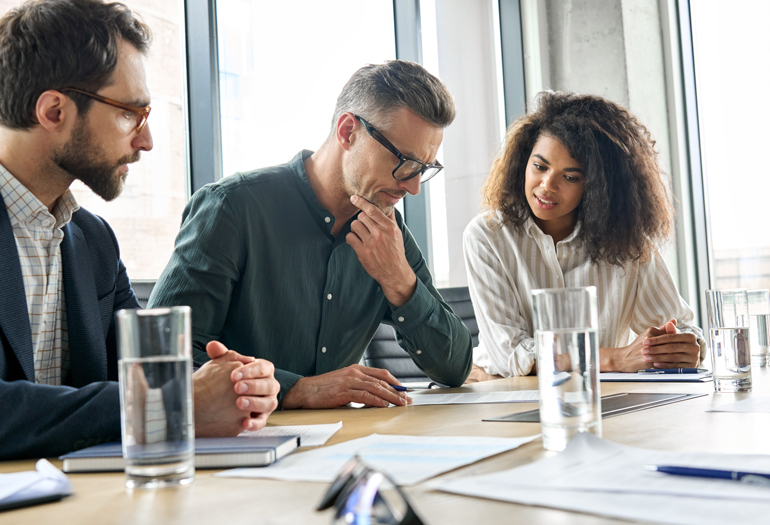 Work injuries and the responsibility of an employer
In recent years there has been a marked reduction in work place accidents, but that doesn't mean they don't happen anymore. Many workplace accidents occur on construction sites which are high risk areas despite the implementation of stricter European and Irish health and safety regulations.  Slips, trips and falls take place in other types of workplaces as well. Often, this is due to negligent actions taken by an employer. Workers may not have received adequate training for the job they are required to do, which can lead to accidents and injuries. The lifting of heavy equipment or goods can invariably lead to debilitating injuries.
If you have the proof that your employer was responsible for your injury, Mary Murphy, Limerick's preferred personal injury solicitor, can help you file a claim for personal injury compensation. It's never an easy process, as employers try to blame the employee rather than carrying the burden on their shoulders. Mary Murphy will fight hard to get you the compensation you deserve, whether your injury is minor or more serious, meaning you may have to spend many weeks recovering until you are fit to return to work.
Employers have their obligations
All employers are required to carry out a workplace risk assessment. This is so the work environment is free from any likely hazards and workers can be confident that they won't get injured while taking part in workplace tasks. There are always some jobs that carry more risk than others, such as working at a height on a construction site, or driving heavy equipment in a mine. There is no excuse for an employer not to provide the right safety equipment and ensure all employees are correctly trained for the job they are employed to do.  
If it can be proved that an employer has failed in its responsibility to provide a safe working environment for employees there are good grounds for winning a personal injury claim.
The process involved in filing a personal injury claim
The first thing you should do if you have been involved in an accident at work is to get treated as quickly as possible. The GP will decide how serious your injuries are, your treatment and recovery time. These facts will be needed for a personal injury claim. Once you are well enough you need to tell your employer or workplace supervisor. At this time you should request an acknowledgement of your injury and how it was caused. 
It's hard to take up a personal injury claim on your own, so it's important to talk to an experienced Limerick personal injury solicitor like Mary Murphy as soon as possible. She will guide you through the personal injury claim process and will ensure all the relevant information is collected so that the claim has a higher chance of being successful. She will assess your chances of winning personal injury compensation before beginning the process.
Some employees are afraid of blaming their employers when they have had an accident and they know their employer is to blame. They often think they will be dismissed, or even prevented from getting promotion. An employer can't sack you if you complain. Usually, a personal injury claim doesn't involve communicating with your employer directly, as it is your employer's insurer and your solicitor who are forced to reach an agreement on settling an appropriate personal injury payment.
Your role in getting compensation 
Once you have connected with Mary Murphy you will know you have made the right move as she will gather all the required information together before discussing the matter with your employer's insurer. She will be friendly and respectful to you and firm and fair when discussing your compensation payment with your employer's insurer. You can't do better than Limerick's Mary Murphy.
Ready to Get Free Consultation For Cases
We are here to assist. Contact us by phone, email or via our Social Media channels.